手机:

400-600-1993
电话:

400-600-1993
邮箱:

info@kicedu.cn
地址:

中国河南省郑州市郑东新区CBD商务外环7号上东国际大厦13楼(商务外环与西三街交叉口)
河南津孚国际学院是经由河南省教育厅批准建立的一所高起点、高标准、高质量的国际化高等教育机构,学院开设的全部课程都与教育国际交流及出国需要有关。

学院为大学生和高中生开设了前往美、加、英、澳、新等国留学必需的雅思、托福课程、SAT课程以及AP课程;为希望进入美国精英中学的初中和高一学生开设了SSAT、SLEP、和TOEFL Junior课程;为英语基础不理想的各层次学生开设了基础英语提高课程;还为有各种出国需求的成人开设了不同类型的职业英语课程;为少年儿童开设了培养英语听说能力的兴趣课程。除了各种类型的英语课程,学院还开设了欧亚方向的小语种基础课程,为需要学习小语种的人群提供便利条件。 学院的办学宗旨是:构筑桥梁、培养精英、面向世界、着眼未来。有教无类是我们的教育理念。无论是成人还是中小学生,都可以在这里接受到最先进的国际教育和文化熏陶,提前做好出国前的语言、心理等各方面的准备,确保出国留学及各种业务发展的成功。

ABOUT US
Kingsford International College (hereafter KIC) is a private higher education preparatory institution accredited by the Education Department of Henan Province, invested and founded by IEES Group in 2010. KIC has purpose-designed, fully equipped teaching facilities with library, class rooms of different functions, multi-function hall, ICT, internet access covering the whole teaching area, dinning halls for students and staff. All of the teaching staff of KIC with world-wide recognized teaching qualifications is globally hired. Students at KIC will, therefore, receive a holistic education.
The main objective of KIC is to provide the opportunities to young Chinese in a wide range of academic and professional fields and build them qualified to enter overseas higher education institutions.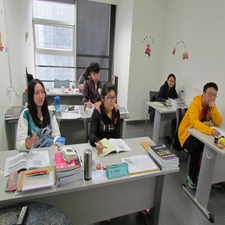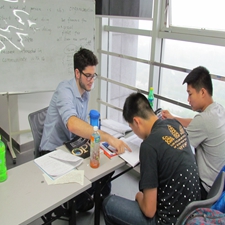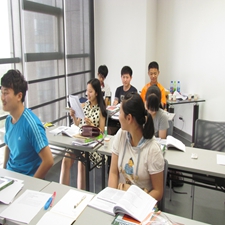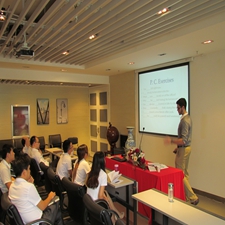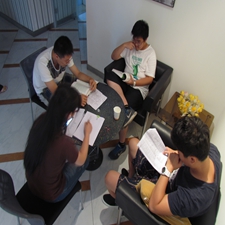 Main Courses:
1. English training courses for IELTS, TOEFL, Junior TOEFL, SLEP, SSAT, SAT, AP, GRE and GMAT for students who would like to study at English speaking countries.
2. Besides English, other foreign languages training courses, such as Italian, French for the test of TEF, TCE and CELA, German, Spanish, Russian, Korean, Japanese, etc as the preparatory courses for Chinese students' study in Italy, France, Germany, Spain, Russia, South Korea and Japan, etc
3. Business English training courses for communications, finance & banking, aviation services, international business & trade, tourism & hospitality.
4. Besides Business English, other foreign business languages training courses, such as French, Italian, Spanish, Korean and Japanese, for tourism & hospitality.
5. English for early childhood, primary school students, junior and senior high school students.
6. Tailored English training courses for teachers, education administrators and other areas of professionals.
7. Study skills and Research Methodology for students who are going overseas to pursue high school or undergraduate and postgraduate studies
Quality education at KIC is further underpinned by the college's compliance with the requirements of the Education Department of Henan Province, China, and the constant monitoring carried out by the College's very own Quality Assurance Department.

Vision
To be a premier private higher education preparatory institution offering multidiscipline quality programs to Chinese students.

Mission
To provide the highest standard of education in a national and international context .

Objective
To offer quality holistic education and training that produce graduates with the following qualities and capabilities:
• Critical thinking
• Creative idea
• Academic excellence
• Inclusiveness
• Professionalism
• Confident with high self-esteem
• Responsible and caring members of society
• Global citizens

Location
12A, 7 Shangwu Waihuan, CBD, New East District, Zhengzhou, Henan 450000, China